BODY THERAPY
---
IV DRIP THERAPY
IV vitamin therapy administers vitamins and minerals directly into the bloodstream via a needle that goes directly into your vein. Fans of the therapy believe this enables you to obtain more nutrients as you avoid the digestion process. Get rid of pounding headache, dizziness & shaking with our fast-acting Hydration therapy. Heal Naturally. Nourish Your Body. Enhance the Immune System.
---
SKINNY DRIP
The Lavish  Skinny Drip is the world's most powerful antioxidant pharmaceutical cocktail that generates intense weight loss and aesthetic benefits, even from just one to two sessions. Also commonly used to Metabolizes fat molecules, Uses fat stores for energy, Boosts muscle recovery to reduce fatigue.
---
PAIN RELIEVER
A formula packed with amino acids perfect for mitigating muscle pain, promoting faster healing, and improving your overall health and mood.
---
PMS
Take back control and feel like yourself again! When that time of the month comes around, Lavish Ultra here to help with cramping, fatigue, irritability, anger, food cravings, and bloating. You'll receive vitamins for mood stabilization, improved energy, and pain control.  Also works to relieve hot flashes for menopause.
---
HANGOVER
Make your hangover one more thing to forget! We've put together our own version of the infamous "banana bag." Our electrolyte fluid will get you back to a balanced state of hydration and our long-lasting non-narcotic pain reliever will get rid of your headache. That queasy feeling? We've added a potent anti-nausea medication to get you on with your day and feeling like yourself again. Disclaimer: We cannot fix energy due to lack of sleep. The reason is, that alcohol blocks REM sleep required for mental clarity. We also do not promise a "hangover cure" or "instant sobriety." What we can do is get you back to being hydrated and fix symptoms related to headache and nausea.
---
DEHYDRATION
Find out what it's like to be truly hydrated! Water is the most important nutrient your body needs, and yet, the most overlooked. Adequate hydration can help with: chronic fatigue, proper digestion, headaches/migraines, skin elasticity, immune support, heart health, and weight loss. By infusing the fluid directly into your bloodstream, we can naturally refresh you to look and feel good.
---
COLD FLU
We fight your cold and flu for you! Even with a low-grade fever, a person will require more water and oxygen than normal to complete basic metabolic processes. Chicken soup and drinking plenty of fluids might not be enough. That's where IV hydration comes in. You'll receive a day worth of drinking fluid in just under 30 minutes, combined with our long-lasting medication to alleviate your aches and pains. In addition, our blend of antioxidants and vitamin C are included to help boost your immune system and calm the negative side effects of inflammation.
---
SEXUAL FUNCTION
Increases hormones in the body (energizes all enzymes)Improves menopause-related symptoms. Improves chronic fatigue, aging, skin aesthetics, sexual function, immune system, asthenospermia, and infertility.
---
MULTIVITAMINS
USDA research shows that 90% of us are deficient in one or more vitamins, minerals, and nutrients. It's almost impossible to get the daily recommended dosages you need from food alone. Multivitamin booster shots contain a mix of vitamins to help support better health. They can help correct nutritional deficiencies, support a healthy pregnancy, improve brain, eye, heart, and bone health. Vitamin A, B, C, D, E  

---
MULTI MINERAL
Minerals support bone health, activate enzymes, and produce energy*Minerals are required for hundreds of crucial bodily structures and functions. Yet even when the diet is rich in minerals, many people may not properly absorb or assimilate minerals. This can be especially true for the elderly. Calcium and magnesium are minerals well-known for bone health, but many other minerals are known to have an established role in human nutrition. Chromium, for example, is a trace mineral that helps the body utilize insulin. Selenium is an important part of antioxidant enzymes that protect cells against the effect of free radicals.  A good multi-vitamin or multi-mineral supplement is the best way to ensure you're getting all the minerals you need in an absorbable form. Most multi-minerals and bone formulas also contain all the necessary nutritional co-factors needed for the body to absorb and use minerals.​
---
TREATMENT AREAS
Entire Body
RESULTS
N/A
AFTERCARE
Water, No alcohol for 24 hours
SKIN TYPE:
All Skin Types (1-6)
SKIN CONDITIONS:
M,N,A,O,D,C
DURATION OF RESULTS
N/A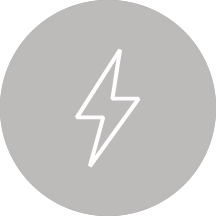 ANESTHETICS
None

TREATMENT RECOVERY
Same Day

PROCEDURE TIME
15-30 Mins
FOLLOW UP
1-4 Weeks
BACK TO WORK
Same Day

Vitamins are safe for most adults when taken intravenously. The incidence of an adverse reaction is very low even at the highest dosage and in long-term use. However, in certain individuals, the following side effects may occur: 
Chest discomfort 

Nausea vomiting stomach ache

Dizziness 

Body temperature increased

Chills
If you have experienced serious side effects of the above or not listed in the above, you should stop injections immediately and consult a physician. Please inform us if you have had a heart attack or history of heart disease, blood clots, or on blood thinners. 
---