---
BOTOX
OWN YOUR SKIN
---
PROCEDURE
Botox is most commonly associated with middle-aged people looking to turn back the clock, our clients also include the younger set who want to fight off signs of aging before they ever show up. Botox and Dysport are FDA-approved injectables that help reduce the appearance of fine lines and dynamic wrinkles by causing them to relax and soften. Injections work by weakening certain muscle or nerve movement. Over time, however, and with repeated injections, the lines and wrinkles will become less severe as the muscles are trained to relax. 
CONCERNS
Face wrinkles, Severe underarm, Hands & Feet Sweating, Misaligned Eyes, Droopy Eyelids & Brows, Chronic Migraine, Nose Flair, Lip Definition
TREATMENT AREAS
Face, Underarms, Feet, Palms
RESULTS
Temporarily diminishes wrinkles associated with aging, lessens the amount of sweat produced
AFTER CARE
No alcohol 24 hours, No Exercise 24 hours, Post Procedure Mask
SKIN TYPE:
All Skin Types (1-6)
SKIN CONDITIONS:
A,M,N,O,D,C
DURATION OF RESULTS
6-8  MONTHS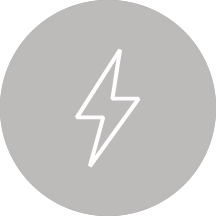 ANESTHETICS
Topical

TREATMENT RECOVERY
Next Day
PROCEDURE TIME
20 Mins – 45 Mins
FOLLOW UP
3 Weeks
BACK TO WORK
Same Day
---
CLICK PLAY TO WATCH DR. WONG PERFORM BOTOX!