---
DERMAL LUX
6 POINT FACIAL
---
Procedure
Dermal Lux 6 Point Facial uses the power of Hydro Microdermabrasion with a Diamond Tip, combined with Phototherapy, Radio Frequency, Ultrasound, Cold hammer, and Oxygen, to create the perfect cocktail for flawless skin. The treatment employs anti-aging, anti-acne, anti-sag, and blemish removal properties, culminating in a look of youth and vigor that quickly surpasses those of conventional spa services. Using the microscopic camera, technicians are able to detect and photograph impurities deep underneath the skin surface such as blemishes and blackheads and also identify pore size reduction before and after treatment for a much more beneficial- in-depth skin analysis.
CONCERNS
Improve sun damage and blackheads, Improve hyperpigmentation (patches of darkened skin), Lessen the appearance of stretch marks, Reduce fine lines and wrinkles, Rough dehydrated skin, Reduce or eliminate enlarged pores, Treat acne and the scars left by acne, clogged deep congestion, reduces redness and rosacea.
TREATMENT AREAS
Face, Body
RESULTS
Dramatic improvements in the color, tone, and texture of treated areas, improves the complexion and gives the skin a more radiant, vibrant glow. Increased hydration, fewer blackheads, and congestion. Restored collagen and elastin leaving your skin with fewer fine lines. PH balances skin.
AFTERCARE
No makeup for 90 Minutes, Moisturize SPF 30+, Hydrating Mask, Night Serum
SKIN TYPE:
All Skin Types (1-6)
SKIN CONDITIONS:
M,N,O,D,C
DURATION OF RESULTS
4 Weeks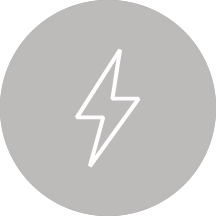 ANESTHETICS
None

TREATMENT RECOVERY
None
PROCEDURE TIME
35 Mins
FOLLOW UP
4 Weeks
BACK TO WORK
Same Day
---
SPECIALS
---
At Lavish, we are offering an ultimate skincare experience with The Platinum Skincare Club. It is a monthly skincare maintenance club where we carefully customize a skincare regime to help you maintain healthy and timeless skin for every age group. Whether you want to prevent acne breakouts, aging skin, dull complexion, blotchiness, discoloration, or clogged pores, our monthly maintenance program will help you keep your skin in tip-top shape. This is a Facial Club like no other!