---
EPI RESET 
Epi Renew
---
PROCEDURE
Epi Reset Peel is a Non-Acid, professional treatment system that addresses resistant pigment issues and also includes a  customize the post treatment regimen for the patient. This customization process will adjust the potency of the home care based on the patient's history of previous skin care treatments, including their retinoid accommodation level and their reaction history on previous peel procedures. It will enhance efficacy in the individual patient while reducing the downtime and discomfort associated with other procedures. Patient compliance with a targeted home care regimen, that is crucial to the long term treatment needed to effectively manage pigment issues, is greatly improved due to achieving quick results with visible pigmentation while reducing the down time in the first week after the procedure. This system is especially effective for the higher Fitzpatrick skin types where strong peeling acids or thermal based treatments are contraindicated. 
How does the Epi Reset Peel work?
After thorough cleansing and degreasing of the skin, a vitamin A peel is applied to the skin.  This is then covered with a creamy mask which contains high potency bleaching products.  The patient leaves the office with this facial mask in place for several hours.  We recommend wearing your hair pulled back for the peel to avoid getting the product in it.  Also, you should plan on going directly home after the peel. 
The procedure continues at home, with a month-long regimen of specific products included in the kit.  The success of this peel is dependent on consistent aftercare with the products provided.  However, the most important factor is strict sun protection.  The fresh, new skin after the peel may easily darken again if it is exposed to even small amounts of sun.  We will discuss multiple methods for sun protection at the time of the appointment.
CONCERNS
Chloasma, Loss of elasticity, Melasma, Texture irregularities, PIH Conditions, Large pores, Laser & Chemical Peel Burns
TREATMENT AREAS
Face, Body
RESULTS
Refreshed, and even looking skin, fade acne scars, reduce pore size.
AFTERCARE
Intensive Post Peel Kit
RECOMMENDED TREATMENTS
1-2
SKIN TYPE
All Skin Types (1-6)
SKIN CONDITIONS
M,N,O,D,C
DURATION OF RESULTS
N/A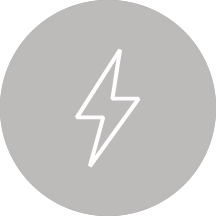 ANESTHETICS
None

TREATMENT RECOVERY
24-48 hours

PROCEDURE TIME
45 Mins
FOLLOW UP
2-4 weeks
BACK TO WORK
Next Day

---
BEFORE & AFTER
---
This is Masooma's journey with epi reset…
Yelp Review ★★★★★
Beautiful customer service, I adore it. Did Epi reset peel there, and results were just mind-blowing in 4 days !!! which was unbelievable. I was quite hopeless that I can never get my original skin back, but the peel just reset everything by bringing all the pigmentation on the outer layer, and the outer layer peeled in a genuine way. I will highly recommend my friends to visit there if they are concerned about their skin too !!! Leslie is such an admiring person who tries her best to meet the expectations of her clients!
---
EPI RENEW & EPI RESET OFFERS
 Proven Results. Painless. Significant Improvements.
---
EPI RESET
This treatment is to banish blotches, discoloration, hyperpigmentation, and freckles for a dramatically smooth, brightened, and clear skin.
 EPI RENEW
(FACE, UNDERARM, KNEES, ELBOW)
This treatment is to lighten the darkened skin along your face, underarm, knee, and elbow for an even skin tone & complexion. 
EPI RENEW
This treatment is to lighten the dark area of your back for a sexy, flawless back!