HCG DIET
YOUR BEST SELF REVEALED
---
The HCG diet is associated with dramatic weight loss, up to 1 pound a day. The HCG diet limits you to 500 calories a day for 4 weeks while taking HCG reduces feelings of hunger which allows you  to eat very little comfortably. Why? Studies have shown the presence of HCG in the bloodstream takes the appetite away. In pregnant women, HCG often causes feelings of nausea in the early stages of pregnancy. HCG is a pro-hormone which helps the body make more hormones. Since hormone deficiency or imbalance is usually part of the reason for weight gain, whether it's your thyroid, or menopause (or andropause), this hormone offers help.
Only HCG injections have been shown to raise blood levels of HCG, so that is the only acceptable way of taking HCG at this time. Any other way of taking HCG, such as drops, pills, or sprays, are likely dissolved before ever reaching the blood, and they do not raise blood levels; this would be like taking nothing at all. Intramuscular injection is the only proven method of taking HCG at this time. HCG injections keep you from losing muscle while you diet. By elevating hormone levels in the body, including testosterone, the HCG hormone creates an anabolic state (muscle-building) which counteracts the catabolic state (muscle-breakdown).
There are hormone receptors on muscle fibers that respond to the increased hormone levels in patients taking the HCG hormone. During a fast, dramatic loss of pounds with crash dieting, there is a high amount of muscle that is lost. Because muscle is heavy, this loss looks good on the scale because the pounds are dropping quickly. When you lose muscle, it's bad for your body, shape, and metabolism.
HCG protects muscle from being lost. In fact, there is more of a pure fat loss, which causes a shrinking in inches and size of clothing. The great result is that one can become leaner, smaller clothing size, but with more muscle. This muscle allows for a stronger metabolism and will help you maintain their weight loss long after their diet is completed.
TREATMENT AREAS
Entire Body
RESULTS
TBD
AFTERCARE
Water, No alcohol for 24 hours, 500 calorie diet meal plan
SKIN TYPE:
All Skin Types (1-6)
SKIN CONDITIONS:
N?A
DURATION OF RESULTS
TBD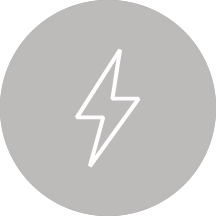 ANESTHETICS
None

TREATMENT RECOVERY
Same Day

PROCEDURE TIME
5 Min
FOLLOW UP
1 Week
BACK TO WORK
Same Day