---
MICRODERMABRASION
PROCEDURE
Microdermabrasion treatments uses a minimally abrasive diamond tip suction instrument that gently sands your skin, unclogging pores, removes the dead uneven outer layers, refines pores and helps to treat light scarring, discoloration, sun damage, and stretch marks. Microdermabrasion helps to thicken your collagen and help products to penetrate better which results in a younger-looking complexion.
CONCERNS
Improve sun damage and blackheads, Improve hyperpigmentation (patches of darkened skin), Lessen the appearance of stretch marks, Reduce fine lines and wrinkles, Reduce or eliminate enlarged pores, Treat acne and the scars left by acne
TREATMENT AREAS
Face, Body
RESULTS
Dramatic improvements in the color, tone, and texture of treated areas, improves the complexion and gives the skin a more radiant, vibrant glow.
AFTERCARE
No makeup for 90 Minutes, Moisturize SPF 30+, Hydrating Mask, Night Serum
SKIN TYPE:
All Skin Types (1-6)
SKIN CONDITIONS:
M,N,O,D,C
DURATION OF RESULTS
4 Weeks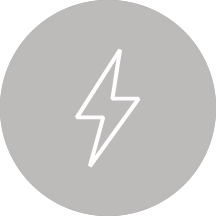 ANESTHETICS
None

TREATMENT RECOVERY
None
PROCEDURE TIME
35 Mins
FOLLOW UP
4 Weeks
BACK TO WORK
Next Day