---
MICRONEEDLING 
EpiStamp
---
PROCEDURE
Microneedling using the EpiStamp is one of the latest microneedling device on the market. The EpiStamp works by naturally triggering the skin's production of new cells and also release collagen to strengthen and improve the skin, while the RF warms up the needles stimulating elastin that helps to tighten your dermal tissues, construct pores and destroy bacteria.

Using Glutanex Glow Acneux Professional Concentrated serum thats loaded with peptides, PDRN, glutathione and/or Acneuex  acne fighting powerful ingredients, with the EpiStamp, we further inhance all microneedling procedures giving you the most healthy, and instantly glowing skin.

The EpiStamp is extremely comfortable because you're able to adjust the depth of the needles for designed areas and it also has a suction head that holds the skin firm for a more accurate and painfree treatment.

This process is started when extremely fine disposable needles puncture the skin, creating a controlled micro-injury in the skin that prompts your cells to re-begin the healing process. Thousands of these tiny micro-punctures are created, triggering healthy skin cells to replace damaged cells, stimulate collagen production, and leave your skin stronger, tighter, smoother, and brighter, than ever before.

Your skin will be immediately cooled and hydrated using the cold hammer in which aids to close open pores and diminish redness.
Microneedling using the EpiSpamp is a must for everyone especially those with acne or large pores.
Amazing results are seen immediately after your first treatment.

CONCERNS

Signs of aging, such as fine lines and wrinkles
Sun damage and sun spots
Scarring from acne
Pock scaring
Surgical cars
Stretch marks,
Hyper-pigmentation
TREATMENT AREAS
Face, Body
AFTERCARE
No makeup for 90 Minutes,  Glutanex Day Moisturize SPF 30+, Glutanex Hydrating Mask, Glutanex Night Serum
SKIN TYPE
All Skin Types (1-6)
SKIN CONDITIONS
A,M,N,O,D,C
DURATION OF RESULTS
6-8  MONTHS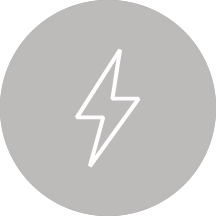 ANESTHETICS
None

TREATMENT RECOVERY
5-7 Days
PROCEDURE TIME
45 Mins – 1 Hour
FOLLOW UP
4 Weeks
BACK TO WORK
Same Day
---
BEFORE & AFTER
---