TIMELESS THREAD LIFT
LIFT TO A NEW YOU
---
Procedure
Until recently, the only way to address problems caused by facial skin laxities—such as jowls and drooping cheeks—was facelift surgery.
A thread lift is a type of procedure wherein temporary sutures are used to produce a subtle but visible "lift" in the skin. This has the effect of pulling the skin back slightly and therefore lifting and tightening the face. In addition to being ideal for lifting the skin, threads combat aging in another way: by provoking the body's "healing response" and causing the body to direct large surges of collagen to treated areas. This is important because of the vital role collagen plays in the aging process.
Polydioxanone Timeless Threads (PDO Threads) are absorbable threads that induce collagen production in the body. Depending on the type of injection technique, these procedures lift, tighten, add volume to the area treated, and stimulates collagen production. Timeless Threads are completely safe and have been FDA-Approved. Timeless Thread material has been used for years in dissolving sutures, and the cosmetic applications described in this page have been used for years in Europe with great success. Timeless Threads should completely dissolve within 6 months following their insertion, leaving behind new collagen in their place.
Concerns
Mild to moderate sagging, volume loss, or skin texture concerns
Not had neurotoxins (botox) or dermal fillers within the previous two weeks
Not taking blood thinners for at least the past 2 weeks
Treatment Areas
Loose Skin on the Cheeks and Jawline
Flattened Cheeks
Loose and Wrinkled Skin Around the Eyes and Crow's Feet
Drooping Eyebrows
Lip Shape and Definition (Feathered Lip Edges)
Crepey Skin
Horizontal Neck Bands (also called necklace lines)
Drooping Buttocks
Drooping Breasts
Wrinkled, Loose Skin Around the Elbows or Knees
SKIN TYPE:
All Skin Types (1-6)
SKIN CONDITIONS:
A,M,N,O,D,C
DURATION OF RESULTS
*12-18  MONTHS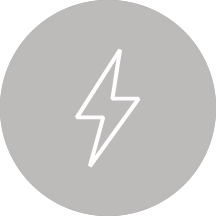 ANESTHETICS
Topical & Local

TREATMENT RECOVERY
24 H – 7 Days
PROCEDURE TIME
20 Mins – 60 Mins
FOLLOW UP
4 Weeks
BACK TO WORK
Same Day
Results
*Results from your PDO Threads are immediately visible and will continue to improve over a period of 6 months, as they induce collagen production.
Aftercare
No makeup for 90 min
Cleanser
toner
Apply normal moisturizer
Spf
Hydrating Mask
Night Serum
Follow up
1 month
Can be combined with laser treatments, microdermabrasion, chemical peels, dermal fillers, Botox
There is virtually no risk of scarring, severe bruising, bleeding, or other complications after having a thread lift. In rare cases, patients may experience irritation, infection, or their sutures becoming visible under their skin. If this occurs, however, the sutures can simply be removed and the patient's face will return to its prior state.
---
BEFORE & AFTER HALF FACELIFT
---
See for yourself! Watch Dr. Wong and his patient on the Timeless Thread Brow Lift procedure.
[/embedyt]
---
LIFT TO A NEW YOU
FROWN LINE "11" LIFT
Lift away unwanted 11's for a fresher, younger you.
NASOLABIAL LIFT
Lift your jowling tired face to a lifted beautiful you.
NECK LIFT
Now, take those years away with a fresh new lifted neck.
SEXY LIP LIFT
Lift the lips for soft, natural-looking, sexy lips!
FULL TOP LIP LIFT
Lift the top lip area for fuller, more volume you had and always wanted!