---
SHAPE U
---
What is Shape U?
It is a non-invasive body slimming and contouring system which removes fat and reduces inches without invasive surgery. There are no needles, no incisions, no recovery time, and no side effects. SHAPE U noninvasive body shaping system combidnes four diffrent technologies- including Bi-Polar radio frequencies with machanical tissue manipulations for body contouring that is sleek and totally paon free. This system will significantaly improve cellulite around the buttox and thighs, tighten sagging skin around more delicate areas such as the face, neck and stomach.
SHAPE U Helps to Smooth out stubborn Cellulite and melt fat cell chambers in 2 steps.
1. Infrared laser reduces skin impedance by heating skin and RF energy penetrates deeply into connective tissue. melting fat At the same time, vacuum and roller mechanical tissue manipulation nips and stretches fibrillar connective tissue, effectively breaks down subcutaneous fat as well as extruded capillary vessel, Increase lymphatic drainage,
The technology that vacuum folds skin makes RF energy penetrate a specific folded skin, greatly improve effect and safe for the upper eyelid.
2. Cavitation destroys fat cells by using low frequency sound waves. Once the fat cell is destroyed, the fat is discharged between the cells where they are turned into protein and then changed to free fatty acids and glycerol.
The liberated fat cell contents are then drained by the lymphatic system and processed by the liver as part of the body's natural detoxification while glycerol is used as energy. The pore in the fat cell will close in about 48-72 hours and the liberated contents will be expelled in the patient's stool over the next few days.
CONCERNS
Loss of elasticity, Melasma, Texture irregularities, Cellulite, Sagging Skin, Post Liposuction
TREATMENT AREAS
Face, Body
RESULTS
Refreshed, reduce pore size, smoother skin, Fat Ceductuon, Cellulite Redution, Reduce Wrinkles.
AFTERCARE
Anti-Infamation Contour Cream
RECOMMENDED TREATMENTS
4-6
SKIN TYPE
All Skin Types (1-6)
SKIN CONDITIONS
N/A
DURATION OF RESULTS
N/A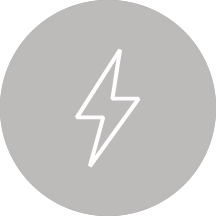 ANESTHETICS
None

TREATMENT RECOVERY
24-48 hours

PROCEDURE TIME
45 Mins
FOLLOW UP
1-2 weeks
BACK TO WORK
Same Day

---
BEFORE AFTER
---
---
GET BEACH READY!
---
SHAPE U SPECIALS
Body & Facial Reconconstrution Treatment
(Full Body) $2,100.00 Special Sale- $800.00 each
Facial Reconconstrution Treatment
$200.00 Special Sale- $150 with a minimum purchase of 4
FEAR NO MORE 42 DAY CHALLENGE
Package 1
(LIPOTROPIC w/Epi Stamp (micro-needling) & SHAPE U
$600.00
Package 2
4 Areas—2 CryoTherapies and 2 Shape U sessions of the SAME AREAS,
4 skinny shots (1x) a week for the month,
Free Slim U Weight Loss Slimming Suit
Special $1,999.00
Package 3
Epi Stamp-microneedling with Lipotrophic solution (accelerated fat burner) (4 areas)
1 Month Skinny Pill Prescription
1 15 minute Shape U session
1 Free Slim U
4 skinny shots
Fear No Mirror T-Shirt
$1,400.00